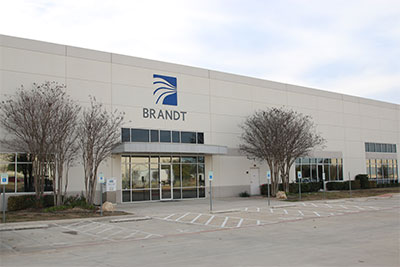 How Brandt Improves the Food and Beverage Industry
At Brandt, we provide turnkey manufacturing and processing facility engineering, procurement, and construction service to the food & beverage industry. Our team of highly trained engineers, technicians, and technology experts helps clients improve quality and reliability, ensure safety, increase efficiency, and optimize productivity. No matter the size of your food and beverage facility or the complexity of your project, our proven engineering and technical expertise allows us to create the efficient solutions you need.
As an EPC contractor, Brandt applies engineering, technical solutions, and installation strategies that work best for each unique project. These solutions improve the overall function and efficiency of each facility. Our team of skilled engineers, project managers, and highly qualified trade workers has developed our reputation for safety, quality, and production. This effort is why we are able to handle complicated projects in a timely and efficient manner.
When it comes to the food and beverage industry, Brandt has you covered. From project planning and programming to scheduling, coordination, procurement, and logistics, we have the technical experience to help our customers tackle even the most difficult projects. With our reputation for providing safe and efficient service, you can be confident that your project will have a timely and successful outcome when you partner with Brandt. To learn more about all of the services we can offer your next project, contact us today!